Pr. Christine DECAESTECKER
Head of the LISA department - Senior Research Associate with the F.N.R.S.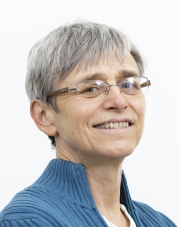 Research topics

In summary,

Pattern recognition and machine learning in general
Multidisciplinary research in the fields of digital pathology and computational histology (or "histomics") based on whole slide imaging: Development of computer methods for the quantitative characterization and validation of tissue-based biomarkers useful for diagnosis, prognosis and theragnosis, in close collaboration with DIAPath-CMMI and the Pathology Department of Erasme Hospital

Teaching

Main topics:

STAT-H-400 Analyses de données multivariées
INFO-H-501 Pattern recognition and image analysis
Chairwoman (2010-2014) and vice-chairwoman (2006-2010) of the biomedical section of the Engineering School of Brussels (ULB)

Publications

All publications from 2015, for more, see on Difusion

LOADING... Please wait !
Updated on April 24, 2023